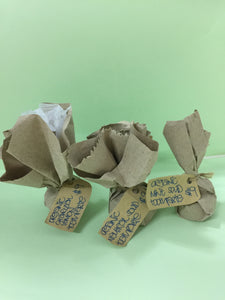 With different Flavor!!
Free from Triclosan, Fluoride and any other controversial ingredients, this solid toothpaste is handmade with only natural ingredients, on which 70% are organic.
Kaolin Clay, Calcium carbonate and Organic Coconut oil are the perfect equation to keep your mouth clean naturally!
This solid toothpaste has been formulated without essential oils, especially for pregnant/breastfeeding women, kids under 6years and allergic person to limonene (essential oil's component).